Charges for Broking Business
Charges
Equity Delivery
Equity Intra-Day
Equity Futures
Equity Options
Brokerage
0.3%
0.03%
0.03%
Flat ₹ 30 per lot
STT/CTT
0.1% on buy & sell
0.025% on sell side
0.01% on sell side
0.05% on premium
Exchange
Transaction charges
NSE: 0.00345%
BSE: 0.00345%
NSE: 0.00345%
BSE: 0.00345%
NSE: 0.002%
NSE: 0.053% on premium
SEBI charges
₹ 10 per Crore
₹ 10 per Crore
₹ 10 per Crore
₹ 10 per Crore
Stamp charges
0.015% on buy side
0.003% on buy side
0.002% on buy side
0.003% on buy side
Charges
Currency futures
Currency options
Brokerage
0.3%
Flat ₹ 30 per lot
STT/CTT
No STT
No STT
Exchange
Transaction charges
NSE: 0.0009%
BSE: 0.00022%
NSE: 0.035%
BSE: 0.001%
SEBI Turnover Charges
₹ 10 per Crore
₹ 10 per Crore
Stamp Duty Charges
0.0001% on buy side
0.0001% on buy side
Charges
Commodity Futures
Commodity Options
Brokerage
0.3%
Flat ₹50 per lot
STT/CTT
0.01% on sell side
0.05% on sell side
Exchange
Transaction charges
0.0026%
0.05%
SEBI Turnover Charges
₹ 10 per Crore
₹ 10 per Crore
Stamp Duty Charges
0.002% on buy-side
0.003% on buy-side
Statutory Charges (At Actuals)

GST
As Applicable (GST of 18% is applicable on Brokerage, DP charges, Exchange Transaction charges (ETC), SEBI Turnover Charges, Auto Square-Off charges.

Pledge/Unpledge
0 charges for Pledge, ₹20 per ISIN per request for Unpledge. Charges on negative balance 0.045% (Simple Interest) + GST per day, compounded monthly.

Demat Transaction (DP) Charges
₹20 per Company Sell.

Call & Trade & RMS Auto-Square Off
₹50 + GST per order.

NRI account
For non-PIS, 0.5% or ₹100 per executed order for equity (whichever is lower) & for PIS, 0.5% or ₹200 per executed order for equity (whichever is lower).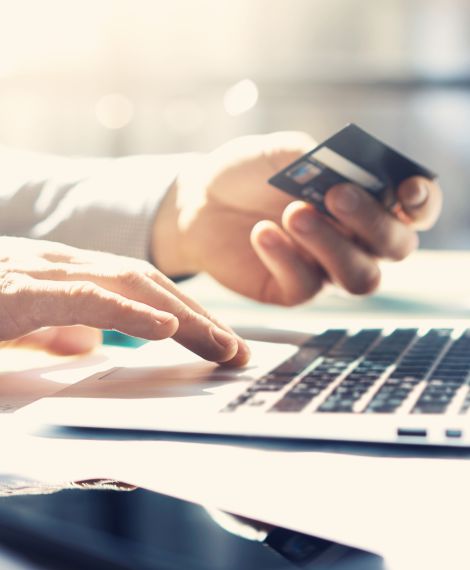 Important Points
Above charges are subject to change as per company policy. Any changes will be intimated 30 days in advance.
Special Combo Offers are available for Traders, Algo Strategists & HNI Clients.
PESB shall levy brokerage for the client's transactions as per the brokerage slabs subject to the maximum rate prescribed by the stock exchanges/SEBI.
Pay-Out requests can be submitted online.
Any assistance will relating to product offerings will be offered as
Digital Contract Notes will be sent via e-mail.
Physical copies of contract notes, if required, shall be charged ₹50 per contract note. Courier charges at actuals will apply.
If the account is in debit balance, any order placed will be charged amount as per the company policy.
Non-Trade Charges
| Charges | Amounts |
| --- | --- |
| Demat Maintenance Charges | Demat Maintenance Charges ₹ 500 Per Year OR Lifetime ₹ 3,000 |
| Interest charges on Debit Balance | ₹ 5 per day on every ₹ 10,000 |
| Exchange Transaction Charges | 0.0026% |
| SEBI Turnover Charges | ₹ 10 per Crore |
| Stamp Duty Charges | 0.002% on buy-side |